This month we are highlighting National Adoption Day, and my friend and neighbor Dawn Amato. Dawn, a mother of five, is a passionate advocate of adoption. In this article, she generously shares her personal journey into the world of adoption. A story of unwavering desire and relentless dedication to offering a loving home to children in need.
National Adoption Day is annual event in the United States is on the Saturday before Thanksgiving each year. A day meant to unite prospective adoptive parents, adoptees, and their advocates…encouraging the adoption of children in foster care. It is also to honor the families whom have already been through the process of adoption. Families whose lives have been forever changed by this remarkable act of love.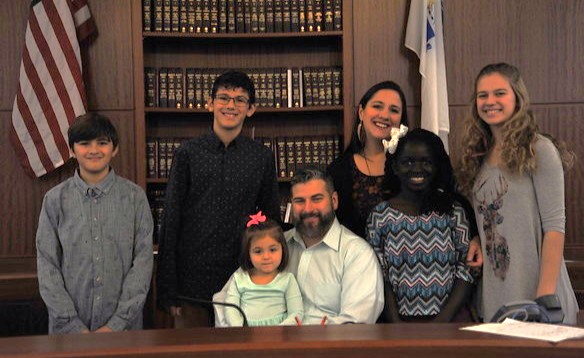 We have the privilege of sharing Dawn's personal journey, a story that illuminates the hope, resilience, and happiness that adoption brings to unite all kinds of families. It is a journey filled with ups and downs, trials and successes, and heartwarming moments. Dawn shares her story with the hope that it will inspire and educate others about the process and impact being an adoptive parent can have.
So, let's commence this heartwarming journey and celebrate the essence of love, family, and the brave spirit of those who choose to adopt not only on National Adoption Day, but every day.
This is Dawn's story…
What motivated her to adopt?
Dawn's fascination with adoption started at an early age, stemming from a childhood dream to grow her family through adoption. As she and her husband, Rob, embarked on their life journey together, their tireless dedication to adoption was a consistent theme in their conversations.
Following their marriage, they joyfully welcomed three biological children into their lives. Their path was marked by moments of hope and heartache, including the pain of a miscarriage. These experiences not only deepened their bond but also ignited their shared passion for adoption.
Both Dawn and Rob are Christ followers, and their faith held immense importance in their lives. After relocating to Texas, they felt the need to find a non-denominational church, which brought a renewed sense of spiritual connection and purpose. This period also marked the time when they became more deeply involved in the world of adoption.
What types of adoption did they pursue (domestic, international, foster care)? What is the adoption process? What were some key steps and milestones encountered along the way?
Dawn and her husband's journey to adoption was a rollercoaster filled with surprises and obstacles, reflecting life's unpredictability. Their path included demanding training classes and home studies to evaluate their suitability as a loving home. While demanding and extensive hours of learning and preparation, these were challenges that were a vital part of their journey to become adoptive parents in Texas. During this phase, their shared vision and strong relationship were critical.
However, a curveball came their way when Rob's work took him to England, temporarily halting their adoption plans. Upon his return, they explored international adoption, considering countries like Ghana, Russia, China, and Colombia. Each nation presented unique situations and ethical considerations, adding complexity to their decision-making. Including the need to collaborate with agencies operating within specific countries and understanding each nation's child welfare system.
For example, Ghana had a distinct cultural perspective on orphanhood that influenced their choices. As they delved deeper into international adoption, they encountered challenges such as the risk of child trafficking. Their experience emphasized the importance of being well-informed about the countries and their adoption processes, a step often overlooked by prospective parents.
T
heir journey also led them through the complexities of fostering/adopting children removed from homes by Child Protective Services (CPS). When this happens, the situation is fraught with confusion and misinformation, causing distress to all the parties involved. Children that have been forcibly taken from the only home and family they have known, with an uncertain future. Navigating the complexities and challenges of the child welfare system, could have led them to question their adoption journey.
However, their love and commitment to providing a warm and caring home for children in need outweighed the challenges.
How did they find their first adoptive child?
Dawn and Rob found their first adoptive child in Cameroon. Their journey led them to an orphanage in a small Cameroonian town founded by Dr. Ken Acha, a dedicated community servant. Using a unique approach, this orphanage combined foster care with financial support for local families. Allowing the children to grow up in their cultural and social environment. Dr. Acha's wisdom challenged prospective adoptive parents to reflect on their motivations and commitment.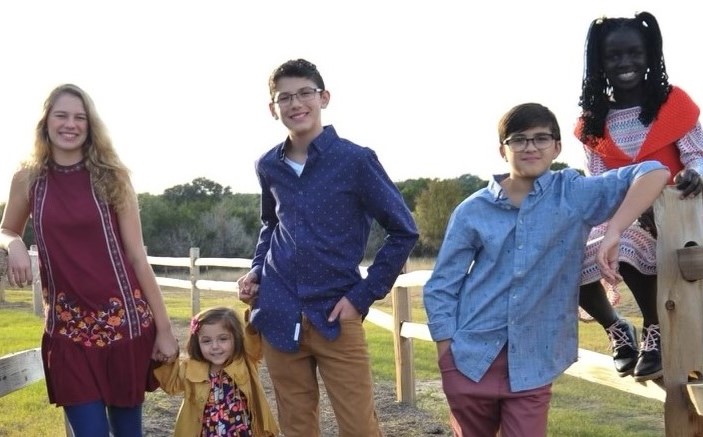 While navigating the international adoption process, Dawn and Rob faced an unexpected twist back home. A close family member found themselves in a tough situation, leaving their three children's future uncertain. Additionally, the family member was pregnant with a fourth child. Due to the challenges being faced, CPS had removed the children from their home. Dawn's parents took in the three existing children, while Dawn and Rob agreed to take custody of the fourth child upon birth.
Their second visit to Cameroon brought more surprises as they finalized the adoption. However, when they arrived, they learned that the biological mother had given birth to two twin babies. The new babies were severely malnourished, and they found themselves caring not only for their adoptive child, but her mother and the twins.
Requiring immediate medical attention, Dawn and Rob improvised to teach local caregivers how to care for the infants, facing resource challenges, cultural differences, and language barriers. Ultimately, they were able to assist in finding a loving home for the twins, as their biological mother was medically unable to care for them.
Reflecting on their journey, Dawn highlighted that it involved not only adopting children but also saving the lives of two infants in need of care and love. For them, it was a journey of faith. Faith that adoption was the right choice for them, and that it would happen if it was meant to…and it was.
Describe the first time she met her first child?
Dawn described their initial visit to the center in Cameroon. A joyous party was in full swing, attended by children from the foster care program and prospective parents. In the middle of the festivities, a little girl captured their attention. Her habit of hiding her right arm in her dress was a distinctive feature, one that Dawn immediately recognized as they knelt to meet her. While they admit not being overtly emotional, the sheer impact of the moment moved them deeply.
The story takes an unexpected turn when Dawn mentions a young boy in the orphanage who desperately needed a father figure. The emotional resonance of Dawn's account is more intense as they express their deep affection for the boy, who, sadly, did not find a father in them but eventually found a foster family.
Do they have contact with the biological family?
Also, Dawn and Rob opted for an open adoption to maintain a connection with their children's biological family. Stressing that adoption is not just about welcoming a child into a new family but also about ensuring the safety, well-being, and healing of everyone involved. It is a reminder that adoption narratives are complex and multifaceted, involving not only the adoptive child but their biological families, cultural backgrounds, and a shared history of resilience and struggle.
They received the heartbreaking news of a recent loss, as they spoke of their adoptive daughter's biological mother who passed away from an epileptic seizure. The family's responsibility to provide financial assistance for the funeral, including wiring money, serves as a stark reminder of the cultural expectations surrounding burials in their adoptive child's home country.
Delving into the complexities and the heart-wrenching realization that her family members couldn't provide adequate care for their children. This revelation had profound implications, turning the adoption process into an emotionally charged journey. The love for the family was unwavering, but the stark truth remained that Dawn and Rob had to step in to protect and nurture her child.
As for with the family member, while it was the right decision, and adopting the child brought joy and love to their family, it was not without a price. The profound loss of her relationship with the family member was heartbreaking. They were not only best friends but someone she loved dearly. The emotional turmoil of the decision weighed heavily on her, and Rob, was a steadfast source of support. In spite of the emotional cost, it was a decision they would make again.
While the lines of communication with the family member are somewhat fractured,  they are open to them being healed in the future.
What challenges did she face during the adoption process? How did you navigate through them?
Dawn drew powerful comparisons of the role of an adoptive parent to that of an attorney advocating for their client. Highlighting the essential role adoptive parents play as unwavering advocates, not just for themselves but also for the children they welcome into their lives. Emphasizing the deep commitment needed to navigate the complex legal aspects of adoption. Including understanding various sets of laws, both within their home state, the state (or country) of the birth mother.
As she was talking, the emotional intensity in Dawn's words became apparent as she expressed disappointment in the superficial nature of some adoption conferences. Eloquently pointing out the stark difference between the idealized image of adoption and the potentially challenging reality. Her impassioned remarks served as a moving reminder that, while adoption is undoubtedly beautiful, it comes with legal and emotional challenges. It's a heartfelt call to prospective adoptive parents to prepare for the legal complexities and emotional hurdles that lie ahead.
How has your perspective on family, love, and parenthood evolved through the adoption journey?
Dawn talked about how every child is different, and she stressed how important it is to understand and welcome each child's unique personality. She described parenting as a changing journey that grows along with each child's individual character. Through heartwarming stories of family moments and the deep connections formed through adoption, she revealed the incredible beauty of creating a loving family together.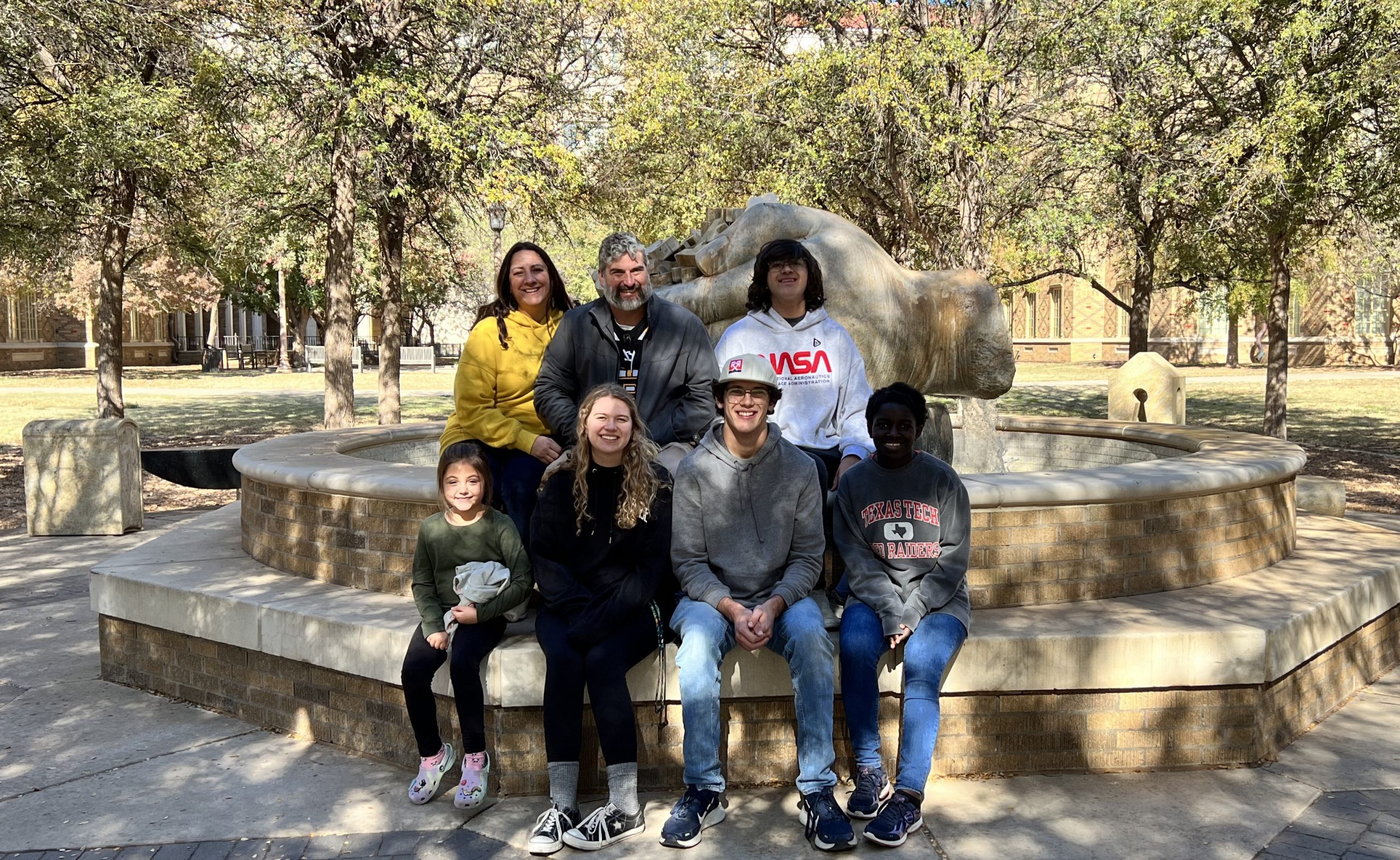 What would you say is the most rewarding aspect of being an adoptive parent?
With strong determination, Dawn firmly says that adoption is absolutely worth it. She believes with all her heart that the difficulties, the things you give up, and the complicated parts of adoption are far outweighed by the immeasurable happiness it brings. This way of thinking reminds us how important family is and how adopting a child can make a big, positive change in their life and their new parents' lives.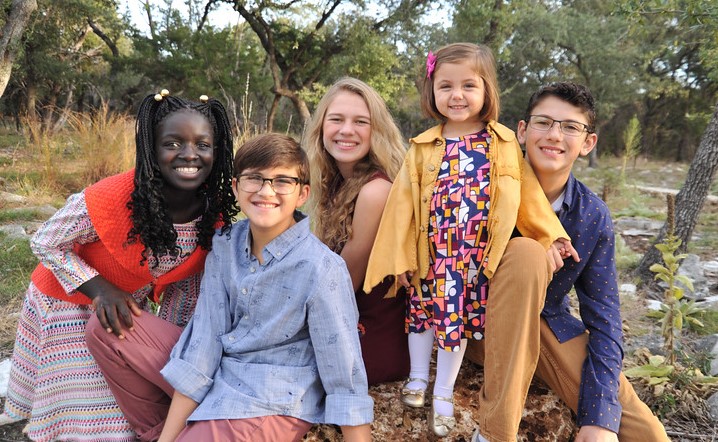 This feeling underlines that adoption is a significant and life-changing commitment. The words "Adoption is always worth it" convey a truth that's more powerful than any challenge, hardship, or uncertainty. Dawn's advice is a heartfelt reminder to people thinking about adopting, showing them the life-changing journey they're about to begin, it's a clear example of how love, family, and the possibilities of adoption can make a real and lasting difference.
What advice do you have for prospective adoptive parents?
In the end, adoption truly means—a commitment that never blinks. The words "Adoption is always worth it" carry the weight of a truth that's stronger than any challenge or uncertainty. This advice is a touching reminder for those considering adoption, showing the life-changing journey they're embarking on. It's a testament to the enduring power of love, family, and the incredible possibilities of adoption.
Dawn's words reveal deep empathy for these children who age out of the system without ever knowing a parent's love. Stressing the urgency of understanding that it's not only babies who need parents; there are many older kids in foster care who urgently require a stable, caring family.
While we were talking about adoption, their message isn't limited to adoption; it extends to guiding, mentoring, and supporting young people who have no one else to turn to. Dawn and her husband Rob urge everyone to think about adopting or providing guardianship, emphasizing how essential it is to make a difference in the lives of children who struggle to find their place in the world.
Her closing words solidly affirm the belief in the value of being a transformative force in a child's life, and that what it can bring to both the child and the adult.
Dawn and Rob invite the readers to widen their perspective and embrace the idea that it's more than just raising a baby; it's about nurturing a child and helping them grow into a kind and successful person. Their message carries the powerful idea that every child deserves a chance to have a loving, supportive, and unconditionally accepting family, no matter their age or background.
This is Dawn's adoption story, a tale close to her heart. It's not just about the journey to bring her daughter from Cameroon or her family member's child into her family. It's a story filled with love and determination.
This interview shares a core truth: in the grand picture of life, it's the relationships we build and the family we bring together that hold the most significance. They underline the fact that our careers, possessions, or the superficial things in life don't define us. What truly matters are the relationships and the bonds we share with our loved ones, especially our children.
This interview holds a profound and deeply personal resonance with me as the writer, especially since we are currently on our own adoption journey. As I sit and contemplate the emotional conversation I had with Dawn, I can't help but be filled with anticipation about what the future holds for us as we walk the path of adoption. This journey has been an emotional rollercoaster thus far, marked by tears, hopes, and countless moments spent imagining the arrival of our future child. With every tear shed and each heartfelt reflection, we are reminded that the end goal is more than worth the trials we face. To our future child, our hearts eagerly await the day we can finally embrace you and welcome you into our loving home.
*Dawn serves as the Vice President on the Board of Garden of Hope, a nonprofit shelter that helps keep siblings together during emergencies. This organization is known in Salado, Texas, and has recently opened a new shelter in Killeen, Texas. Thanks to the hardworking staff, dedicated volunteers, and strong community support, these shelters have helped more than 800 children.
Their site, located in Bell County on a beautiful 2.89-acre property, offers various facilities like camping areas, a pavilion, a tree-filled fort, and campfire pits. The main building is a spacious 4,100 square foot structure carefully designed to provide a safe and nurturing place for boys and girls who need a home. Inside the Garden of Hope, there's a well-equipped kitchen, a large multipurpose room filled with arts and crafts supplies, and even a piano for music therapy. The boy and girl areas are decorated with care to create a cozy and friendly atmosphere for the kids.
Garden of Hope actively looks for volunteers who are interested in different roles like being mentors, spending time at the shelter, taking part in the birthday program, adopting a holiday, or supporting an outreach program. They also appreciate all kinds of donations. While money is always helpful, they also understand the importance of meeting each child's specific needs, which can include items like socks, underwear, hygiene products, art supplies, and school materials. Your support can truly make a big difference in these children's lives.
I invite you to scan the QR code below which will take you to the shelter's website and get involved in any way possible.
www.gardenofhopecentraltexas.org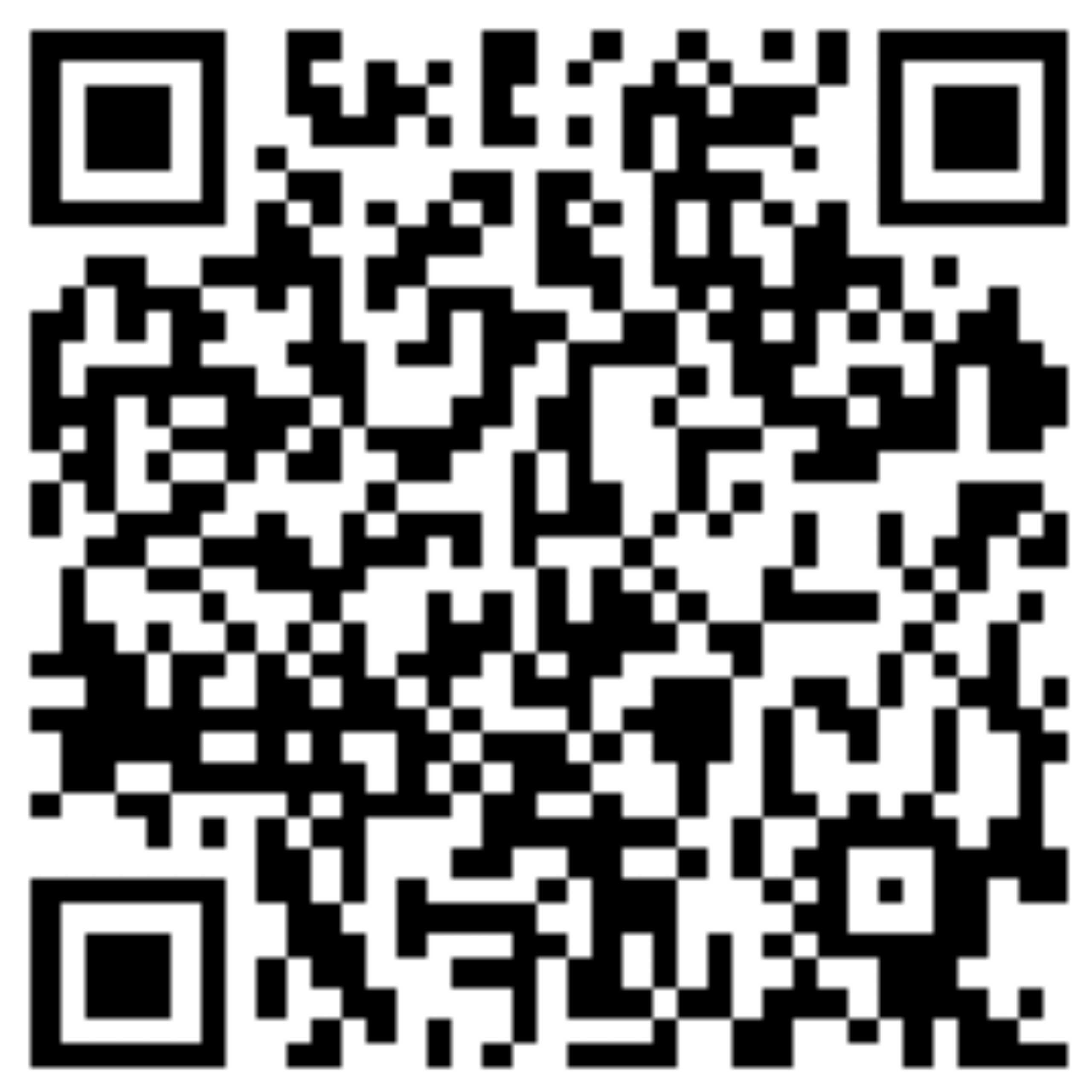 **Special thanks to Dawn Amato, her husband Rob Amato, and their family for hosting me at their house for 3½ hrs. so I could write their story!
Omar Ortega, REALTOR®
512-749-0283   |   Omar.Ortega@CBRealty.com